September 10, 2019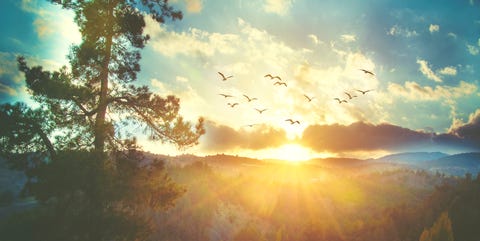 LIVING A LIFE………

We should try to live a life which is more purposeful and inspiring
A life wherein we believe more in giving than taking
A life which is more liberating if we're endowed with skills for listening, forgiving and forgetting.
A life which is bereft of any vanity
A life full of empathy
A life which gives us opportunity to improve and is not a tragic past replay
A life which gives us protection from the treachery of our sworn enemies
A life which prompts us to forget and forgive our adversaries
A life in which we seize every good opportunity
A life the key of which remains solidly with us only
A life in which we can restore our lost credibility
A life bereft of any hype and publicity.
A life in which we stick to our principles
A life in which we can do our jobs well than others jobs
A life in which we take initiative to enhance our creative zeal
A life in which I can change when it is needed the most
A life in which I can stay calm in even in huge tempest
A life in which aberration do happen nut those doing course correction are wise.
A life spent in childlike innocence is better than a life spent in grown-up ignorance
In life if we sing the song of heart then we can accommodate others with us
In life if we sing the song of our mind then others will keep a healthy distance from us
A life in which I shall resolve not to pull others down
A life in which I shall not pick holes in others pickets before checking my own
A life in which I retrieve myself from any misfortune
A life in which I shall hear more of my heart than of my mind
A life in which I shall have compassion for all without any discrimination.
In life we have to knot the broken thread not to break it still further
A life in which we take pleasure in caring and sharing
A life which is more near to our Creator.
In life, at times, we are burdened with various problems. We can solve some, others, we are not able to. Those problems which remain insurmountable remain pestering us. These become the cause of our physical and mental anxieties. With the burden of such problems, we cannot function with a focus. One thing we should always keep in mind, everybody who is born have some problems; the nature and degree of problem being confronted may differ. Therefore, the best thing is to be conscious that some problems will always be there till life is there but willingness to fight them should never dissipate.
In essence, we must feel relaxed despite the problems, have self-regard or self-esteem besides being self-realized to the core. One fascinating aspect of our life is that we shall be having existential problems even though we establish credibility for ourselves by positive thinking. Even then we have to remain focused for acquiring what we actually want. But one thing should always be kept in mind; in our quest of realization of our goal, we should not lose ourselves. We should always enjoy every minutes we have to live. The job we perform should be enjoyed to the maximum. It is also seen that when there is joy in performing, then, we have more output, more satisfaction from the work done and ultimately it would be a lifetime experience to enjoy.
It is no coincidence that that in life, we have the freedom of making choices, to take action to mend our ways, to steam-line of priorities, to find a way out of quagmire if we have put ourselves in to restore our credibility, etc. Simply put, we can make choices which may make our life happy or remain on edge. Anything conceivable could happen. We have the choices to choose between good and not so good, it all depends on us only and nobody else. By living a life full of care and consideration make us sublime, humble to the core, with simple habits,
TAKE RESPONSIBILITY TOWARDS YOUR ACTIONS
If we want to grow the seeds of harmony, we have to be realistic, pragmatic and down to earth, develop ethical virtues, loving others despite some problems here and there. These are in our hands. We have to understand the situation in which we are placed and act accordingly and remove any discord, if there is one. If it is deemed fit to change, we should, if not, then we have to turn back. In Mahabharta, Kaurva Prince Dharyodhan refused to take responsibility for what he had done by fueling the fire of discord between the Kauravas and Pandavas. He asserted that he did what his impulses told him to do under the circumstances. It goes to show that we can either ruin it or make it, choice solely remains with us.
PRIORITIZING OUR EFFORT TO FRUCTIFY THE END GOAL
Having choices is one thing but what is our end goal should never be forgotten in that quest. After having pin-pointed the end goal or destination, we can choose our priorities. What to be done at the beginning and then subsequently should be fixed by us according to the need and our capability.
CHOICE REMAINS WITH US WHETHER WE WANT TO TAKE GOOD DECISIONS OR OTHERWISE
The reward of good Karma is Karmic Credit for us. It is our personal choice what we have to accomplish. But we should always keep in mind the sage words in Bhagwad Gita: Even if you do not want to do your duty, you will have to perforce obliged to do it. The body has to accomplish for which it has come into being. Living the lives of others or performing others' tasks will not be of any use nor will it give us any benefit.
WHETHER WE WANT TO DO ANY KARMIC DEEDS WHICH WILL EARN FOR US KARMIC DEBT?
If our thoughts and actions are directed against others, then we shall adding to the Karmic debit which goes counter to the purpose of our lives.
WHETHER THE DECISION MADE IS HARMFUL FOR OTHERS
 Whatever decision we take in our lives, we have to, first of all introspect,  if the decision goes counter to our already held position. If we take  a decision which is contrary to our existing views, then, we shall be cultivating the seeds of discord and disharmony amongst different groups of people around us.
WHEN WE KNOWINGLY WANT TO HURT OTHERS
There are people who knowingly hurt others. This willful harmful pursuit will not do any good to us. In fact, it will produce poisonous seeds which will surely bring our own ruin in the long run.
RESIST THE TEMPTATION OF HURTING OTHERS
To the extent possible, we should resist the temptation of hurting others. If we fall prey to allurements, we shall lose solid foundations and just be like the wandering waves of the sea which come and go without any destination.
WE SHOULD ALWAYS SPARE SOMETIMES FOR OURSELVES TOO
At times, we are not able to transact what we actually want to do due to health problem or any other contingency which may befall just without any warning. In such a situation, we should not be depressed. We can re-orient our priorities. It should always be remembered; if we do not spare sometimes for ourselves then we would be constrained to leave more time to ourselves owing to inactivity due to our sick health. To provide relaxation to the frayed tempers is also imperative since if we get too much exhausted, we may fall prey to anxiety/depression thereby losing much; time, health and wellness. And when our health is down, we shall lose the zest and enthusiasm in life.
WHEN WE ARE STRESSED THEN COPING MECHANISM WILL HELP
It is essential to de-stress ourselves adopting methods like meditation or any other escape route like reading some good books, creative writing, painting, any hobby or creative pursuit for inner peace or better still playing with the kids is the best course. The course of action should be such which keep us away from the prevailing state of mind. I do not recommend net to be of any assistance for eradication of our stress and strain.
GOOD COMPANY OF FRIENDS
It is a fact that we develop friendship with those who understand us, stand with us in thick and thin, are not selfish etc. On the other hand toxic friends are themselves spoiled and may lead us astray. It is better not to have any friend rather than having the ones who mislead us and ruin our future.
HEALTH SHOULD BE OUR FIRST PRIORITY
We all are aware that if our health is better, we can better utilize our time available with us in productive pursuits. It should always be kept in mind that spoiling our health takes very little time but to make it healthy and strong takes much time. Taking unhealthy diet,  drinking, smoking, over-indulgence in anything will impact our health. Losing health means losing chance to work hard thus not getting what we actually want.