ABOUT
All my writings in the form of poems or any other topics are part of my day to day experiences. I come across different types of people at different places, interact with them, know their well-being and get sufficient knowledge about their way of living. I feel joyful when my companions are happy and feel otherwise when somebody is unhappy. In day to day life, it is a continuous journey, with no end in sight. This philosophical way of life enriches my life immensely. I believe if I do good or bad it would be returned back to me in the same kind. If I sow thorns I cannot expect to get flowers. Good deeds are rewarded and bad ones are punished. This is also the law of Nature. If we nurture it; it will reward us. Otherwise, if we spoil it; we shall have to put up with its retribution(s). It never forgives our indiscretions. It has been seen many a time.
I request you to kindly appraise the write-ups and critically comment. These comments will surely help me in delving and peeping deep in the inner recesses of my heart and come out with something noble and useful one. I heartily thank you really for everything. You people are my source of inspiration/motivation really. Do pay visit again.
May our Lord be with us ever and ever and leave us never.
I shall also make an honest confession that I have gained immensely from the rich write-ups of different bloggers. May God grant them all the bounties.
One thing which disappoints me immensely when some people just are insistent that their religion is above others. As I've mentioned in my writings too religious scriptures are the sacred guides for us to connect with our Lord – the methods may be different by the ultimate result is the same. Bickering for these scriptures takes us nowhere except contradictions of our own creation, in the process, creating confusion rather than connecting with our Creator. For this, the scriptural texts like BIBLE, QURAN, SRI GRANTH SAHIB, BHAGWAD GITA and much more are the ENLIGHTENING LIGHTS for us all which remove the darkness in us and show us the path to the SUPER SPIRIT – THE ONE AND THE ONLY ONE.
I am a person who believes in the existence of the God. He is the embodiment of ETERNAL LOVE and bestows us His succor whenever there is the need. I am the one who does not ask for anything from Him since He knows everything which I or to that matter others want. He is Bhagwan meaning He is the Omnipotent & OMNISCIENT and LOVES those who love His CREATIONS. Also, first of all, we have to know our own SELF to know HIM because we construe that our SELF is part of the BIGGER SELF. We are the spirit and HE IS THE SUPER SPIRIT. One thing that pleases me immensely that the overall know-how which I gleaned over a period of time through interaction with different people have helped me in publishing a book titled INNER THOUGHTS which could be purchased online from HTTP://FLIPKART.COM. I am deeply thankful to all my readers and particularly of the WORDPRESS for their pro-readers-writers approach which makes a huge difference in shaping the relationship with all concerned.
My heartfelt gratitude for bestowing me two coveted awards mentioned below.
The VERSATILE BLOGGERS AWARD in the month of April 2018.
The MYSTERY BLOGGERS AWARD in the month of July 2018.
RE-NOMINATED FOR MYSTERY BLOGGERS AWARD.
NOMINATED FOR 'THE BLOGGER RECOGNITION AWARD
RE-NOMINATED FOR 'THE BLOGGER RECOGNITION AWARD – 2018
A MILESTONE OF 1000 WRITE-UPS!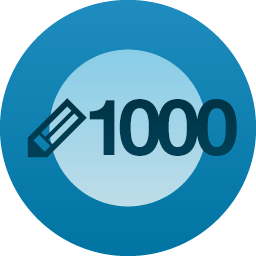 I wholeheartedly thank WORDSPRESS.COM for congratulating me for publishing 1000 posts on wordspress.com. Penning down of thoughts on Wordspress give me immense pleasure and enhances the creative instinct. Three CHEERS to wordspress for accommodating me. My thanks to other authors to whom I follow and learn from their write-ups besides a special gratitude for my readers/
WITH WARM REGARDS,
I take this opportunity of extending my thanks to the nominator and the creators of the awards for the same.
Finally, I would like to express my gratitude to GOOGLE for providing me the huge platform besides providing me an opportunity to enhance my knowledge in a variety of fields. 
May humanity flourish with our GOD'S grace.
GOD BLESS YOU ALL AND KEEP GUIDING US

 😀👩🏼‍🤝‍🧑🏻👩🏼‍🤝‍🧑🏻
Congrats! 

INNER THOUGHTS

 is getting noticed. 

Jan Prabhab News

 and 4,411 others have started receiving updates.
Jan Prabhab News and 4,411 others have started receiving updates.
THANKS
🎉
Congrats! 

INNER THOUGHTS

 is getting noticed. 

Roger's Vault

 and 4,414 others have started receiving updates.
Roger's Vault and 4,414 others have started receiving updates.
THANKS😀😀😀